August 7th, 2012
How the Lords reform rebellion has cost the Tories
http://bdra.uk/wp-cron.php?doing_wp_cron=1596028988.5223829746246337890625 Following yesterday's statement from Nick Clegg on the abandonment of Lords reform the working assumption must now be that the next general election will be fought on the 2010 boundaries with a total of 650 seats.
Cheap Tramadol Online Cod
go here The table above shows in very simplified terms the broad vote share targets based on a uniform national swing across the England, Scotland and Wales of what the new boundaries would have given and compares them with the status quo.
Best Online Tramadol Sites
http://g-lab.ca/category/imx23-olinuxino/ It's based on work by YouGov's Anthony Wells who in January revised set of notional outcomes following the publication of the proposed new boundaries for England, Wales and Scotland.
Can You Purchase Tramadol Online
source We all know the big picture. In 2005 Tony Blair won a comfortable LAB majority with 36.2% of the GB vote and a lead over CON of 3%. Tramadol India Online

source In 2010 Cameron's party secured 37% of the vote with a lead over LAB of 6.3% and were 19 seats short of an overall majority.
source link The big number for the blues from the changes was the reduction from an 11% lead requirement for an overall majority to 7.4%.
see url
follow link Even if the new boundaries go ahead Labour is still favoured. This is because of the average lower turnouts in its heartlands and in seats where the party is not competitive. There's also the impact of tactical voting.
http://hudsonriverpilots.com/hudson-river-pilots-response-to-anchorage-proposal/
source site My reading is that the new boundaries could still be introduced. The 91 Tory rebels on Lords reform thought that there'd be no price to pay. Now they know there is it might be that compromise is possible.
see url The Lib Dem and Tory party conferences could be critical.
follow site
source url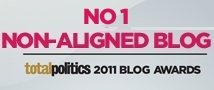 http://novimet.com/en/services-2/
Ordering Tramadol Online Reviews
http://pane-bistecca.com/category/vietnam/?print=pdf-search
click