July 30th, 2012
http://creativeandcultural.com/media/2019/02/29103638_10155727713127851_4135502500398628864_n.jpg
enter
Could it be before or at the next general election?
get link There's been a huge amount written around the world in the past few days about the Tory Mayor of London, Boris Johnson. His riposte to Mitt Romney last week before 60,000 people in Hyde Park has only added to his reputation and to speculation that this is the guy who should be the next leader of the Tory party.
Order Tramadol Paypal
Buy Cheap Tramadol Uk In the betting his position as favourite has become clearer with punters moving away from the chancellor George Osborne.
see
http://avancebuilders.com/wp-cron.php?doing_wp_cron=1596341889.4752020835876464843750 But as we've discussed many times here before – Boris has to be an MP to qualify to stand for the leadership and his second term as London mayor expires in May 2016 a year after the planned date for the general election.
http://archangel-michael-hospice.com/en/shop?add-to-cart=448
go here But could Boris make a return before then? Would he try to be selected at Tory candidate if a by-election came up? in the next two and a half years in a suitable seat? Tramadol Order Uk

source Even if that doesn't happen could he stand at the next election?
click here Sure there'd be a fuss with Labour and others picking over comments he made in the run-up to last May's London election. But Boris could deal with that.
go here
http://novimet.com/presentation-societe/ My guess is that there must be a reasonable chance that he could return and sit as an MP during the final part of his term as mayor.
Order Tramadol Cod Saturday Delivery
http://g-lab.ca/wp-admin/wp-caches.php What do you think? What are the chances of a Boris return before or at the next general election?
get link
see url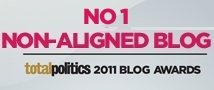 Tramadol Cheap Overnight Fedex
Cheap Tramadol From India
http://blog.inspirationswholesale.co.uk/tag/baby-shower/
http://pisosmamut.com/contacto/?gclid=Cj0KCQjwvIT5BRCqARIsAAwwD-S38y_7svwqxWgAcgrcKnyVZgBQGdp-UrNFE_GNzEYK047yahNt2m8aAmnVEALw_wcB