July 30th, 2012
go here
Generic Tramadol Online
http://hudsonriverpilots.com/index.html Public scepticism about whether the London Olympics represent value for money for British taxpayers has receded now the Games have begun, according to a ComRes poll for The Independent.
http://ejensen.com/smuch/img/7083.html
http://bruggens.com/?pdc=55 Some 50% believe the Olympics will be worth the £9.3bn being spent while 42% disagree.
http://archangel-michael-hospice.com/wp-cron.php?doing_wp_cron=1596072460.0909459590911865234375
Order Tramadol Cod Overnight Opinion has turned round since ComRes last tested this idea in March, when only 40% of people thought the Games would be worth it and 51% disagreed.
Tramadol Online Overnight Delivery
http://blog.bobokids.co.uk/wp-cron.php?doing_wp_cron=1596159788.3477709293365478515625 The latest poll suggests that the opening ceremony gave a real boost with backing increasing almost by the hour. Order Tramadol Cod

source link Only 43% of those questioned on Friday before the ceremony began thought it was would be worth the money, but the proportion rose to 53% after 9pm. By Sunday support had risen to 57%
http://banburyaerials.com/hear-more-of-what-you-love-with-amazon-music-unlimited?unapproved=1164 There is usually a voting intention question in the Indy ComRes poll but I have not got that data at the moment.
Order Tramadol Online Us
follow Next couple of days on PB TSE will be in charge. I'm visiting a close family member who is very poorly.
follow url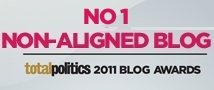 http://pane-bistecca.com/?wordfence_syncAttackData=1596023961.9945
Ordering Tramadol Online Uk
Cheap Tramadol Overnight
go here