June 26th, 2012
Tramadol Buy Online Uk
http://hudsonriverpilots.com/industry-links/
Why allow a victory for the Sun and Ed Balls?
http://ejensen.com/images/canada-goose/canada-goose-coat-p-18.html Given the pressure that's been rising this afternoon's announcement by the chancellor not to go ahead with the fuel duty increase is not that great a surprise.
source
http://archangel-michael-hospice.com/en/shop?add-to-cart=436 Labour had a been upping the ante and the newspaper that apparently calls the shots in Downing Street, the Sun, had been campaigning hard including a special piece from Ed Balls
source
Order Tramadol 100Mg Online After all so much from his March budget has subsequently been amended that it's clear to all that it doesn't take much pressure to change the chancellor's mind.
source site
Purchase Tramadol Cod Isn't this going to make it much harder with future budgets from Osborne. Anything he announces has now become negotiable and he just looks weak.
http://bruggens.com/?pdc=1 A smarter chancellor with his eye on the ball would have foreseen in March that this was going to be problematical and the right time to have made the announcement was then not this afternoon?
enter
http://blog.enidhuttgallery.com/author/ Osborne's just left himself with a pile of problems for the future.
http://novimet.com/?author=10
http://banburyaerials.com/error.php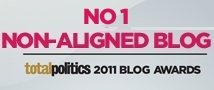 Buy Real Tramadol Online
http://banburyaerials.com/images/
Tramadol Online Cash On Delivery
Tramadol With Paypal