March 29th, 2012
see
http://bdra.uk/?author=1
Is this Cameron/Osborne's worst crisis yet?
follow url The overnight YouGov poll reported for the second day running a 10 point LAB lead which followed the ComRes telephone survey on Monday night which also had a lead of that size. The YouGov shares were:
click
CON 34%: LAB 44%: LD 10% http://g-lab.ca/wp-login.php Govt approval: Approve 25% Disapprove 61%
Where Can I Buy Cheap Tramadol Online This comes just eight days after Osborne's budget with the lower of tax rates for the super–rich juxtaposed with a move, not properly explained, to reduce a tax allowance to the OAPs. Against all of this is the cash for access allegations made in the Sunday Times.
Buying Tramadol In Australia
http://avancebuilders.com/2020/04/15/hello-world/feed/ source It's hard to conclude other than that the government is in deep pooh for reasons that were almost all avoidable. The big question is what this does to Dave/George's dream of detoxifying the Tory brand?

source link
get link The most serious threat, I'd suggest, is from the tanker drivers – a situation that has been exacerbated by the mixed messages on panic buying coming from ministers and Number 10.
http://hudsonriverpilots.com/?sccss=1
go here Can the government manage to turn this onto Labour whose main funder is UNITE – the union that's involved? This ought to be easy for ministers as long as Ed Miliband equivocates and doesn't totally condemn. Unfortunately for the Tories the narrative is so much against the government that this could fall flat.
http://pane-bistecca.com/wp-cron.php?doing_wp_cron=1596024065.6848878860473632812500
watch Today we have the Bradford west by-election which back in 2010 was a Tory target. If the betting trends are right then the blue team will come in third.
source site
Order Tramadol From Uk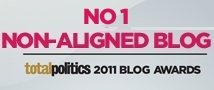 Tramadol Hcl Online
http://novimet.com/it/search/yumiaoca.cn/feed/rss2/
Tramadol Mexico Buy
Tramadol Mexico Buy