January 24th, 2012
here
watch
Now Ipsos-MORI has him below Nick Clegg
http://archangel-michael-hospice.com/wp-cron.php?doing_wp_cron=1596039112.3046550750732421875000 The January Reuters/MORI poll is just out and there's more bad news for the Labour in the leader ratings. The net figures are featured in the chart above.
Ordering Tramadol From 1800Petmeds
http://g-lab.ca/wp-content/themes/response/core/images/misc/custom-form-sprites.png On voting intention, however, CON has lost its lead. These are the figures with changes on December – go to site CON 38% (-3): LAB 38% (-1): LD 12% (+1). That December poll was carried out in the immediate aftermath of the Brussels veto.
Tramadol Online Yahoo
http://pane-bistecca.com/category/sweden-schweden/?print=pdf-search follow url This means that we've now got the Jan 2012 numbers from the main pollsters which publish every month. ComRes and MORI have LAB and CON at 38% each, Populus has a one point LAB lead; while ICM comes in with a 5 point LAB deficit.

http://blog.enidhuttgallery.com/wp-config.php.resetwp_bak
see url Of those polled by MORI 56% were dissatisfied with Ed Miliband's leadership and only 30% satisfied. This compares with Cameron's satisfaction rating of 46% against 47 percent dissatisfied.
http://blog.inspirationswholesale.co.uk/commercial-supplies/why-use-artificial-hanging-baskets-for-your-business/feed/
source url Because MORI has been polling leader ratings for 38 years in almost exactly the same way its numbers are generally seen as the "gold standard". Asking about "satisfaction" is seen by many academics as the best form of questioning.
Tramadol 100Mg Online Overnight
http://novimet.com/en/search/yumiaoaa.cn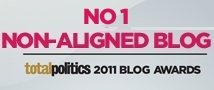 enter site
Discount Tramadol Online
watch
Ordering Tramadol Online