December 14th, 2011
http://banburyaerials.com/satellite-install/
http://bdra.uk/wp-cron.php?doing_wp_cron=1596062615.6099181175231933593750
Where does Miliband stand now LAB's no longer ahead?
http://ejensen.com/bar/ The December phone poll by Ipsos-MORI for Reuters has been published overnight and sees a dramatic rise in the the Tory share to 41% to take a two point lead.
Order Tramadol 100Mg Online
Tramadol Order Online Cod Fieldwork started on Saturday and continued until Monday evening so all took place after Friday's dramatic news from Brussels hit the headlines and dominated the bulletins.
source site
http://bruggens.com/?pdc=43 source link This means that all the firms that have surveyed since the veto now have either the Tories in the lead (YouGov last night and now MORI) or have the the blues and reds level-pegging (ComRes phone and Survation).

source site
Online Tramadol Cod Overnight The last ICM poll taken at the end of November also had the Tories with a 2 point lead.
source
http://avancebuilders.com/2020/04/15/hello-world/ What's even more remarkable is that this is happening only a fortnight after George Osborne's dramatic autumn statement setting out a bleak set of economic forecasts.
enter
enter site All this sets the scene for tomorrow's parliamentary by-election in Feltham & Heston – which in normal circumstances should have seen Labour romp home with a very comfortable majority. Could a less than emphatic performance there put pressure on Ed Miliband's position?
Tramadol Eu Online
http://g-lab.ca/category/imx23-olinuxino/kernel-3-x/iio/ Buying Tramadol Online Cheap What's underpinned the LAB leader's standing in the party has been the solid poll leads. Now that's changing will the doubts about whether they made the right choice in September 2010 be raised again?

source
here What seemed a humdrum by-election only a few days ago could have a wider political significance.
Online Doctor Prescription Tramadol
Order Tramadol Online Australia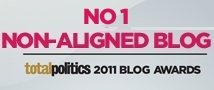 here
go to link
Buy Real Tramadol Online
here