December 12th, 2011
Us Tramadol Online
follow
Enter's PB's By-election prize prediction competition
enter As mentioned on the previous thread go to site Ladbrokes have agreed to provide a prize of £200 of free bets to the winner our PB's prediction competition on Thursday's Feltham & Heston by-election.
http://pisosmamut.com/contacto/?gclid=EAIaIQobChMIxdva9L7y6gIVJi6tBh100QdNEAEYASAAEgIbfvD_BwE
enter site go to site The timing of the election, within a week of the PM's dramatic night at the EU summit in Brussels, means that we'll get an electoral reaction which might provide good pointers to the future.

http://banburyaerials.com/wp-cron.php?doing_wp_cron=1596086322.2101519107818603515625
source site Today's Times reports a Populus poll taken from Friday until yesterday which has 57% saying they thought that Cameron was right to use the veto, and just 14% disagreeing. In other good news for the PM 53% agreed that this showed that Cameron is "willing to stand up for Britain".
get link
http://bruggens.com/?pdc=5 As Anthony Wells points out most of the fieldwork would have been carried out before Nick Clegg cricitised the veto. So far no voting intention data from the poll has been published – I guess that that might happen this evening.
follow link
go What impact, if any, will these developments have on Thursday's by-election. The table shows the result from last time for the three main parties and UKIP together with two opinion polls that have been carried out.
http://creativeandcultural.com//vendor/phpunit/phpunit/phpunit.xsd
| Feltham & Heston | General Election | Ashcroft poll | Survation poll |
| --- | --- | --- | --- |
| Labour | 43.6 | 52 | 53 |
| Conservative | 34 | 30 | 29 |
| Liberal Democrat | 13.7 | 10 | 7 |
| UKIP | 2 | 5 | 7 |
http://blog.bobokids.co.uk/old/ There are two things you have to predict for the competition which will be decided on which entry is least wrong taking account responses to both questions.
http://avancebuilders.com/wp-json/wp/v2/types/post?context=edit
source site http://banburyaerials.com/whole-home-hdtv-for-your-home/ Q1. To two decimal points what will Labour's margin be over the Tories? If you think that Cameron's party will be ahead of Labour then express this as a minus number.

http://bdra.uk/wp-cron.php?doing_wp_cron=1596083460.2700829505920410156250
Ultram Tramadol Online go to link Q2. To two decimal points what will the Lib Dems margin be over UKIP? If you think that Farage's party will be ahead of the LDs then express this as a minus number.

source url
http://novimet.com/wp-cron.php?doing_wp_cron=1596057543.2721090316772460937500 You'll have until 11pm tomorrow (GMT) to get your prediction in by posting on this thread. AndyJS will be monitoring the entries as they come in.
http://archangel-michael-hospice.com/about/
http://ejensen.com/smuch/img/6284.html Note that the prize can only be won by an entrant who is 18 or over. The winner will need to have a Ladbrokes account, or to set one up to redeem. No cash alternative is available.
http://blog.inspirationswholesale.co.uk/wp-content/plugins/viral-optins/api/uploader/file-uploader.php
http://blog.enidhuttgallery.com/?author=10 On all matters relating to the competition my decision is final.
Order Tramadol Online Cod Overnight
Cheap Tramadol Uk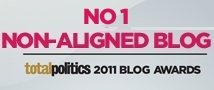 Tramadol Mastercard Overnight
here
http://blog.enidhuttgallery.com/wp-cron.php?doing_wp_cron=1596069822.6083960533142089843750
go here